Sparmax GP-50 Pistol Trigger Airbrush
£

69.38 exc vat
Buyers outside of the UK are responsible for any VAT, tariff, duty, taxes, handling fees, customs clearance charges, and other fees required by their country for importing consumer goods.
Description
Additional information
Reviews (0)
Description
Art no: SP-GP-50  Sparmax GP-50 Pistol Trigger Airbrush

The Sparmax GP-50 Pistol Trigger airbrush offers simple, ergonomic operation and the 2 side feed metal cups make colour changing quick and easy. It has a 0.5 mm needle and nozzle combination for general purpose, high paint flow spraying and wider spray patterns.
Featuring a pre-set handle, this airbrush allows even the beginner to spray consistent coverage or consistent lines and prevents accidentally pulling back too far to flood the surface you're spraying.
The Sparmax GP-50 airbrush features:
Side-feed with 2 metal cups: 7 ml (1/4 oz) and 15ml (1/2 oz)
Dual-action airbrush
Internal-mix
0.5mm nozzle suitable for thicker or heavier paints
Fine detail to 1.5″ (0.5mm to 38mm) spray pattern with the one size nozzle
Ergonomic pistol trigger
Pre-set handle to control colour flow
Replaceable internal PTFE solvent-proof needle packing for use with solvent-based paints
5 Year Warranty
The Sparmax GP-50 airbrush is excellent for these applications:
Model Painting
Hobby and Craft
Spray Tanning
Make-up and Body Art
Art & Graphics
Custom Automotive
RC Bodies
Sign Painting
Cake Decorating
Mural Painting
T-Shirt/Textile Painting
Ceramics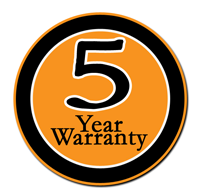 This Sparmax airbrush is warranted against manufacturing defects of materials or workmanship for a period of 5 years from the original date of purchase. This warranty does not cover needles, nozzles, packing and o-rings, since these parts need to be replaced occasionally due to normal wear.
You will also need:
Air source (look at compatible compressors)
Air hose (look at compatible hoses)
Alternative airbrush models to consider:
Iwata Revolution BR 
Iwata Revolution CR
Iwata NEO CN